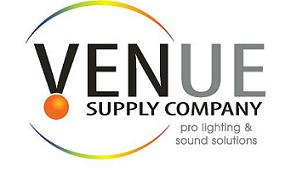 Our Return Policy will vary depending on the circumstances regarding your return:

Returns due to change-of-mind or dissatisfaction with performance (other than product defects, see exclusions below) :
Returns for credit or exchange are accepted within 30 days from the date of purchase. Unopened merchandise may be subject to a minimum restocking charge. Opened merchandise will be subject to a restocking charge reflective of the product and its condition, which will be deducted from the original net purchase price.

For more information about our restocking charge policy and how it would relate to your order specifically, please call and speak with a customer service representative.



All Returns must have an assigned Return Authorization Number (RA#) from Venue Supply. Product that is returned without an RA# will be refused. To help guide you through the return process we will provide detailed written instructions by email or fax at the time your RA# is issued.
Returned product must be in new resell-able condition with original packaging and all contents. Product must be packaged in the same manner in which it was received. Returns will not be accepted if shipped without outer packaging. Returns must ship shipped by UPS and insured to cover the value in case of loss or damage.
Product that is returned in less than new and resell-able condition will be accepted at the sole discretion of Venue Supply Co. Product that is accepted will be subject to an escalated restocking fee which will be based on our fair evaluation of the returned product.
Product that is purchased and shipped under our promotional Flat Rate Ground Shipping program may be subject to additional shipping charges which will be deducted from your refund or included in the billing for your exchange of merchandise.
Product that is purchased and shipped under our "Free Shipping" program and returned will be credited less any shipping charges which were incurred but were waived under our "Free Shipping" program. For instance if the Flat Rate Ground Shipping would have been $17.50 and the purchase price of the item returned were $149, the credit upon return would be $149 less restock charge, less $17.50.
Product that is purchased and shipped via air shipping at the customer's request will only be credited for product cost, not the expedited air shipping charges. Air shipping charges are not refundable in the event of a return due to dissatisfaction with a product. In the event that an exchange is preferred rather then a return for a refund, the product purchased in exchange will be shipped in accordance with our standard shipping policies. Therefore, if air shipping is preferred, expedited air shipping costs will be at the customer's expense.



The following products are not returnable/exchangeable under any circumstances:

Pro Lighting:

Bubble fluid, Fog fluid, Haze fluid, Snow fluid

Bubble/Fog/Haze/Snow Machines & Accessories


Cables - DMX Data, Power Link

DMX Lighting Control Software

Gobos, Patterns, Projection Media

Lighting Controllers that have been opened/programmed

Mirrored balls, Mirror Ball Rotators/Motors

Truss, Truss Stands, Truss Brackets, Truss Accessories

Special orders - products not advertised or generally sold or that have been customized

Pro Audio:

Cables - XLR Microphone, Patch or Speaker

Software based media products

Special orders - products not advertised or generally sold or that have been customized


Manufacturer Closeouts, Clearance, Demo, Open Box Merchandise Due to the nature of these products and the prices at which they are offered, we are unable to accept returns or exchanges
Returns due to product** defects which are determined & reported to Venue Supply within 3 days of the date of receipt of your purchase:
It is imperative that you thoroughly inspect the physical and operational condition of the product immediately upon receipt of your order. We can not stress to you enough the importance of your cooperation so as to protect you and your investment in the product.

Although preventative measures are taken to avoid having defective product "out of the box", there will be times when this will occur, the important thing is to see that such matters are resolved as quickly and efficiently as possible.

Should the product you purchase not perform properly, and you have sufficiently determined that there is a problem with the product, and it is within the 3 day period following your receipt of the product, please contact a Venue Supply representative immediately for assistance. We suggest that in addition to your phone call you send an email to

venuesupply@mac.com

which includes your name, the order #, the product model and name and the problem you are experiencing so as to document this in the time frame that is required.

There are times when we are able to troubleshoot and resolve the problem by phone and/or email, without necessitating the return and/or replacement of the product. Once it is determined that the product is in-fact defective we will provide you with a Replacement Return Authorization Number (RRA#) To help guide you through the return process we will provide detailed written instructions by email or fax at the time your RRA# is issued. In most instances we will also email you a UPS shipping label for the return of the product, and, once the product is received a replacement product will be shipped to you. In other instances a Call Tag will be issued or other arrangement will be made to retrieve the product and provide a replacement in as short a time as possible.

If upon inspection of the product it is determined that the problem was not due to mfg defect but rather user-error or the like, the return will be subject to our standard open box return policy and the shipping charges incurred to replace the product will be charged in addition to any other restocking charges etc.



**PRODUCT refers to a manufactured item and does not refer to self-assembed or a combination of items such as special custom effects, truss systems or structures, stands and the like.