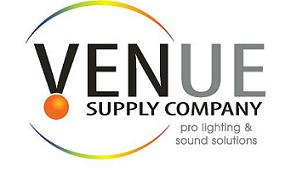 Venue Supply Company is committed to delivering quality, affordable, innovative products from the most trusted brands in pro lighting and audio.
Offering creative solutions, helpful advise & peace-of-mind, and backed by over 30 years of hands-on experience.

From purchase to implementation and operation, we will work hard to make sure that your online experience, our customer service, and the products you purchase meet or exceed your expectations in every possible way.

www.venuesupply.com is an e-commerce shopping site with over

1600

products from which to choose!


The best way to stay informed is to

subscribe to V-Mail E-News by submitting your name and email address. Our V-Mailings include exciting news and information on the latest products and updates, as well as exclusive promotional offers! We do not share your information with anyone else, under any circumstances.
Questions?

Most would agree that when choosing a company to do business with, your choice is often influenced by the person(s) you interact with in the course of business, as apposed to just the company itself. After all, it is the relationships we create in the course of business that are key to any company's success.




I am Bill Kelley, owner of Venue Supply Co., and I would like to have the opportunity to be the person and Venue Supply the company whom you choose to do business.



Click here to learn more about Bill Kelley, the person behind the company.