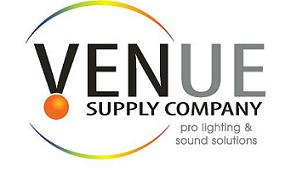 Most every product new product sold by Venue Supply Company is sold with a manufacturer's warranty. We make every effort to include mfg. warranty information on the product pages under "Features" or "Specifications".
Understandably, no matter from whom you purchase product, the manufacturer will ultimately be responsible for supporting its written warranty. The key difference to keep in mind when making your purchase is that Venue Supply will work with you to assure that your needs are met. We will assist you in any way possible to see that issues concerning service, be it warranty or non-warranty, are handled in a manner that meets or exceeds the written warranty of the manufacturer of any product we sell. While we will support your concerns in every way possible, Venue Supply will not be held responsible for the outcome of the service provided by the manufacturer.
For assistance regarding product service please call and speak with a Venue Supply representative during regular business hours, by calling 866-988-3683.
For your convenience, we have compiled a list of the manufacturers and either a link to their warranty statement or the term of their warranty on the products sold by Venue Supply Co.:
American DJ
MANUFACTURER'S LIMITED WARRANTY PERIODS:
American DJ Lighting and American DJ Branded Products = 1-year (365 days) Limited Warranty (Such as: Special Effect Lighting, Intelligent Lighting, UV lighting, Strobes, Fog Machines, Bubble Machines, Mirror Balls, Par Cans, Trussing, Lighting Stands etc. excluding Laser Products, StarTec Series and lamps)
American DJ Laser Products = 90-Day Limited Warranty
American DJ StarTec Series Products = 90-Day Limited Warranty
American DJ L.E.D. Products = 3-year (1095 days) Limited Warranty (excluding motors which have a 1-year (365 day Limited Warranty)
American Audio
MANUFACTURER'S LIMITED WARRANTY PERIODS:
All American Audio Products = 1-year (365 days) Limited Warranty (except V-Plus Series Amplifiers)
All American Audio V-Plus Series Amplifiers = 3-year (1095 days) Limited Warranty
Diversitronics
- Generally 1-Year Mfg Warranty, ask your VSC sales associate for more detailed information

Global Truss
- Generally 1-Year Mfg Warranty, ask your VSC sales associate for more detailed information