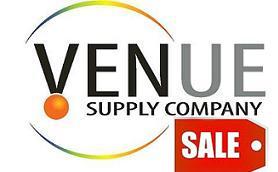 When you see our
icon "YOUR PRICE" is even lower for a limited time only!
Much like the majority of the product pricing we display on our site, we are restricted by the manufacturers from printing and advertising prices below a price which has been set by the manufacturer as "minimum advertised price". Therefore, we ask that you submit your Shopping List for pricing or that you call us for pricing when considering a purchase.
With our SALE products, the same holds true, however, the key difference is that when we advertise that a product is "On Sale" you are going to get an even lower price than what we generally provide for that product. We consider this as a way of passing on buying opportunities to our customers that can often reflect additional savings of 10% to as much as 50% off the original price.
So, when you see the yellow Sale icon you may want to give it some serious consideration, particularly if you have been planning on making such a purchase but hadn't done so...... just think of it as another great reason to shop with us @ www.venuesupply.com